Micronet SmartHub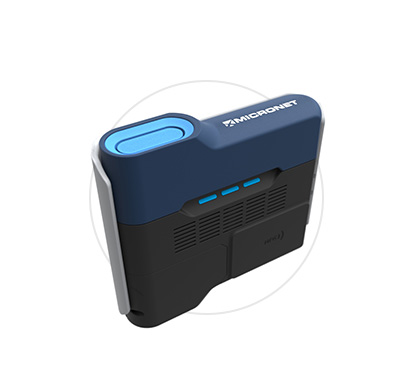 Micronet SmartHub is a next generation Telematics On-Board Computer.   Powered by Android open platform, and featuring state-of-the-art set of technologies, SmartHub goes beyond traditional Telematics black-boxes, to provide a powerful and flexible environment for application development and integration:
Advanced real-time applications:
With a powerful processor and extended memory, Micronet SmartHub supports advanced, resource-intensive, real-time applications. It enables services such as real-time fuel management which require resource-intensive in-vehicle analysis of sensor and CAN data to coach drivers on fuel saving, utilizing SmartHub's built-in speakers for real-time Audio cues to the driver. It can run advanced algorithms required for applications such as video based driver behavior analysis, driver fatigue recognition, or ADAS.
Extended pool of services:
With ability to run multiple applications simultaneously, Micronet SmartHub allows Telematics Service Providers to extend their offering beyond their own application, and provide their fleet customers with 3rd party advanced mobility applications.
In-cab Hub:
With a rich set of wireless and wired vehicle and peripheral interfaces Micronet SmartHub can function as an in-cab hub to which other devices, sensors, and accessories easily connect. SmartHub's support for cellular communication, WiFi hotspot, Bluetooth Audio, BT tethering and BLE, NFC, WiFi direct, multiple CAN channels (including open/customizable CAN libraries) and multiple I/O, give it a significant edge over regular black-boxes.
Shorter development cycles:
With a huge ecosystem of Android development tools and software frameworks, and with a flourishing community of developers, working with Android devices lead to rapid development and integration cycles.
Compatibility with Micronet SmarTab:
SmarTab, Micronet's next generation Android rugged tablet, is based on the same hardware and software platform as SmatHub. Telematics Service Providers who develop applications for SmartHub can easily adjust and run them also on SmarTab for fleet customers who need tablets as part of their solution.
Lower Total Cost of Ownership:
With robust architecture and cost-effective design SmartHub simplifies maintenance tasks, and enables extended product life. Designed to operate in rough commercial automotive environment, wide range of temperatures, shocks and vibrations, Micronet SmartHub lowers the Total Cost of Ownership.
Operation Model
Fixed-mount: under-dash, on-dash, on-windshield
---
Operating System
---
Processor
Qualcomm, Snapdragon 410, 1.2 GHz
Quad Core (4x ARM® Cortex™ A53)
---
RAM
---
ROM
8GB eMMc
Micro SD Card Slot – Up to 32GB (Internal)
---
 Peripheral Interfaces
RS-232, USB OTG, USB Host
Multiple Digital/Analog I/O
Vehicle BUS connectivity
Motion Detection sensors
---
Wireless Interfaces
---
Integrated Cellular and GPS
3.5G
4G LTE (North America)
GPS
---
Sensors
Motion sensors – Compass, Gyroscope, Wiggle, Accelerometer
---
Power
Direct Vehicle Battery connection (12V/24V)
---
Mechanical
IP – IP54
Vibration – SAE-J1455 compliant
Mechanical shock – SAE-J1455 compliant
---
Environmental
Operating: -4 °F to +158 °F (-20 °C to +70 °C)
Storage: -22 °F to +176 °F (-30 °C to +80 °C)
Humidity – 95% ±5%RH, +40°C, non-condensing
RoHS – RoHS  II  compliant
---
Certifications
FCC, PTCRB, CE, E-Mark
Micronet SmartHub Development Tools Kit (DTK)
Micronet's SmartHub Development Tools Kit contains a wide set of tools and accessories required for quick and smooth product evaluation, integration and testing:
---
Software:

Full Micronet SDK
Application development tolls
---
Documentation:

Getting Started Guide
Hardware Manual
Remote Control Guide
OS Update Guide
OS Release notes
Regulatory certifications
---
The Development Tool Kit includes Micronet's technical team support.

Micronet SmartHab product Accessories*
RAM®  Short mounting Arm
---
RAM®  Suction mounting Cup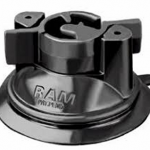 ---
Main interface cable**
Power, I/O and Communication interfaces
---
* Pictures for reference only
** Cable customization option available