Micronet SmartCam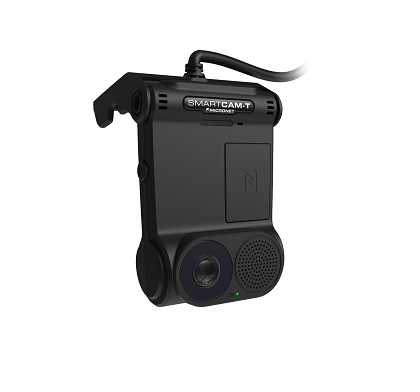 Overview
Micronet SmartCam is a world pioneering, All-In-One Video Telematics device. An open and powerful Android platform, ruggedized, integrated, and ready-to-go smart camera supporting Telematics features set designed for in-vehicle use. Coupled with vehicle-connected interfaces, diagnostic capabilities, and two cameras, it enables optional video analytics and telematics services, addressing safety, vehicle health, and tracking needs of your fleets. Micronet SmartCam provides a versatile, advanced, and affordable mobile computing platform for a variety of Fleet Management and Video Analytics solutions. The powerful computing platform, coupled with the Android 9 operating system, allows you to run your own application or third party applications.
Extended Pool of Services:
With the ability to run multiple applications simultaneously, Micronet SmartCam allows Telematics Service Providers and System Integrators to extend their offering beyond their applications, provide their customers with advanced third-party mobility and Video Analytics applications.
In the Vehicle: 
Placed on the vehicle windshield, Micronet SmartCam functions as high-end cameras & onboard Telematics computer. With integrated GPS, rear and front cameras, cellular communications, various sensors and support for a variety of vehicle-bus and peripheral interfaces, Micronet SmartCam enables a host of Fleet Management and Video Analytics solutions such as ADAS, Driver Fatigue, ELD/HOS, fleet tracking, driver behavior, real-time driver coaching, real-time fuel management, remote diagnostics, DVIR and much more.
Micronet SmartCam's two cameras, together with its powerful processor and extended memory, allow it to run the advanced algorithms required for video analysis applications like Tailgating monitoring, unsafe lane departure, collision warning, speed & stop signs detection, Driver fatigue, Driver distraction, Driver ID, passengers counting and more. With a rich set of wireless and wired interfaces like WiFi hotspot,  BLE, Bluetooth, NFC(opt), WiFi direct, CAN and I/O – Micronet SmartCam can function as an in-cab hub to which other devices, sensors, and accessories easily connect. Driver notification features such as system status LED, warning indicator and internal speaker are provided in addition to Device connection control and Driver alerting purposes. Micronet SmartCam lets drivers remain safe, effective, and efficient with on-the-fly connectivity using cellular communication and WiFi. Its durable design withstands shocks and a range of temperatures, allowing drivers to operate freely in tough environment. Installed on the windshield, Micronet SmartCam has a perfect view of the road and the cabin. Micronet SmartCam is a superior solution for Video Telematics.
Micronet SmarCam Models: 
Micronet has implemented the SmartCam platform in three product variants: The Basic Model, an Intermediate Model, and Enhanced Model. These models include powerful computing, extended memory, Dual cameras, GPS, Wi-Fi, Bluetooth, and more. In addition, each of these models supports a set of additional features.
The Basic/Standard Model is designed to support a basic set of solution interfaces, including power, ground, ignition input, serial communication interface, and GPIOs.
The Intermediate Model is designed to support Cellular communication (LTE, 3 G) along with a basic set of solution interfaces that include power, ground, ignition input, serial communication and GPIOs.
The Enhanced Model is designed to support Cellular Communication (LTE, 3 G) along with an extended range of telematics interfaces that include ignition, GPIOs, Vehicle Bus Interfaces for J 1939 /OBD 2 , USB , serial communication, and other integrated sensors.
Shorter Development Cycles:  Powered by an open Android platform, the Micronet SmartCam platform offers a comprehensive development environment for independent application programming and system integration. Because of the vast ecosystem of Android development tools and software frameworks, and a flourishing community of developers, working with Android devices has rapid development and integration cycles.
Lower Total Cost of Ownership:  Designed to operate in harsh automotive field environments, the Micronet SmartCam lowers the total cost of ownership by withstanding shocks, vibrations, and extreme temperatures.